Binary MLM Software is suitable for all of MLM organizations irrespective of their sizes. We provide complete custom MLM Software package with the most profitable Binary MLM plan for MLM companies. A Binary Plan employs a Two Legged (Left leg, Right Leg) structure in Multi-Level Marketing where each new distributor or members is placed in either left or right sub tree. One sub tree is known as a Power Leg or Profit Leg while the second sub tree is a Profit Leg or a weak leg. The MLM Binary Plan is a most popular plan among MLM companies, network marketers, part-timers and members who want to earn through MLM business.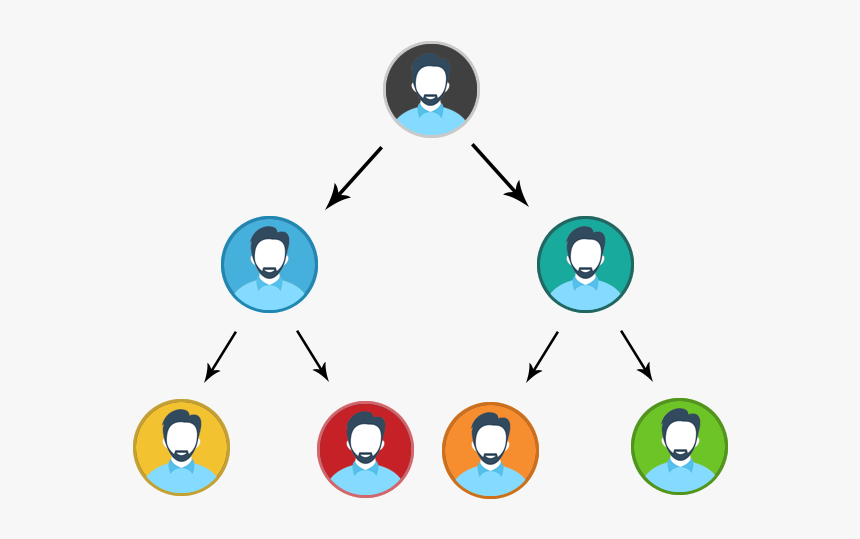 The binary plan grows very faster and thus provides very profitable earnings & payouts. People can earn rewards when any member of the down line is paid for their product, even if the down line is 15 levels deep. Hence the more the member below you earn, the more you will earn also. The binary MLM plan may be of 2:1 or 1:1 or 1:2 binary compensation distributions which means that there may be variation for the profit sharing among the members.
BINARY MLM SOFTWARE ADVANTAGES

Benefit from work done by both upline and downline members. Any new associates recruited after the first two downline members automatically goes under one of these two. So, you stand to benefit even if the new associate is recruited by the person above you. At the same time, you will also be profiting when any member under you recruits new associates under him.
Possibility of infinite income. Since there is no limit to the depth a leg can grow, unlike the Matrix Plan, there is theoretically no limit to the income you can make. As long as you balance both your legs, your will get continuing income.
The best plan to foster teamwork. Since balancing the legs is important to all members, teamwork prevails above anything in binary compensation plan models. When a leg gets weaker, it will automatically get help from the stronger leg. Similarly, when one leg gets better opportunities in recruiting, the other leg gets a share of it.
Comparatively faster growth rate than other plans. Since the work load on every member is distributed into recruiting just two members at a time, this plan has tremendous potential for growth.
The simplest to understand compensation plan of all. The relatively simple idea of recruiting just two members is easy to understand for prospects. This makes it very easy for members to recruit new associates.
BINARY MLM SOFTWARE COMPENSATION


BINARY / PAIRING BONUS
MLM businesses pay pairing bonuses to distributors for the down lines placed under their direct down lines. The maximum pairing bonus will be calculated by the plan you choose and the rules fixed by the company

REFERRAL / SPONSOR BONUS
It is same like in other compensation plans. This as a motivational bonus because these type of bonus is offered by sponsors to make members active in stable network expansion

MATCHING BONUS
It is the amount earned as a percentage for every person signed on by your down lines. This actually starts almost 5-6 levels below you and is actually a motivation for you to grow your network deeper.

RANK ACHIEVER BONUS
his bonus is paid to existing members when they turn eligible to the higher level or rank. It acts as a promotion bonus in the MLM industry.